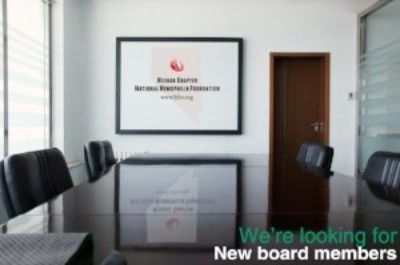 ---
Chapter Advisory Board
Our board represents a cross-section of our community and is an advocate for the bleeding disorders community. The members work hard to ensure long-term sustainability of the organization so that the funds raised directly affect results.
President
Kim Luong Velazquez

Vice President
Steve Findley

Secretary
Stephanie Hrisca-Kennedy

Treasurer
Dr. Chad Warren

Board Members
Renee Duran
Jamie Coutts
Dr. Chad Warren, Treasurer

Dr. Chad Warren was elected to the Board in January 2022. Dr. Warren has over two decades of service as a senior leader in philanthropy, marketing, advocacy, and consulting experience. As vice president and consultant, he currently works for Ruffalo Noel Levitz (RNL), a recognized leader in strategic fundraising. In this role, he serves partners in the Midwest to propel donor engagement and maximize fundraising results for colleges, universities, healthcare, and non-profit organizations.
Most recently, Dr. Warren served as the senior associate vice president for philanthropy and alumni engagement at the UNLV and the executive director of the UNLV Alumni Association. Before UNLV, he was an assistant vice president at The Ohio State University, executive director at the University of Dayton, director of annual giving at Florida State University. Previously, Chad worked at RNL as a senior operations manager and consultant for six years.
Chad enjoys spending time with his family, attending concerts, and traveling the world in his free time. He received his undergraduate degree from Dayton, an MBA from Saint Leo University, and a Doctorate of Public Policy at UNLV. His research focused on philanthropic policy surrounding the coordination of strategic philanthropy and revenue streams.

Stephanie Hrisca-Kennedy, Secretary

Jamie Coutts, Advisory Board Member

My name is Jamie Coutts. I'm a wife and mom to 3 kids. I am a spontaneous carrier to Hemophilia A. Through testing in 2016, we found out that myself, Connor and Cora have Hemophilia. We have learned so much and we have advocated in Carson City and Washington days! We love to share our story and will continue to do so for as long as it takes. I joined the board in late 2021, and I hope to be able to learn and spread more awareness of this rare disorder. I'm a busy mom these days, so I don't have a lot of free time, but when I do, I just love hanging to out with friends and family. My favorite color is purple and my favorite animal is an Orca (Killer) whale. I would LOVE to go whale watching someday!

Steve Findley, Vice President

Renee Duran, Advisory Board Member

Kim Luong Velazquez, President
---
Chapter Staff
Our staff is committed to make sure your voice is heard. If it concerns our cause, rest assured our staff is on it.
---