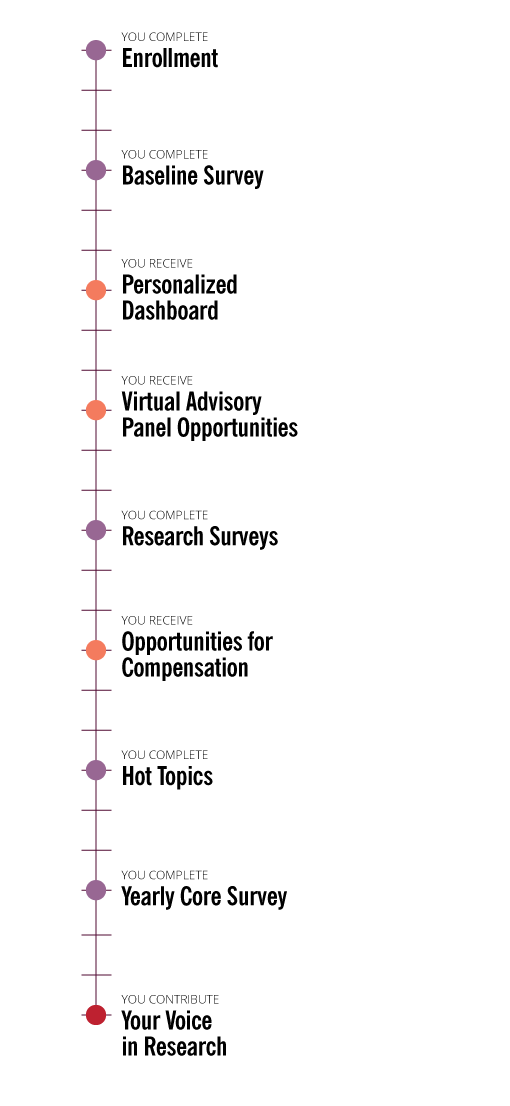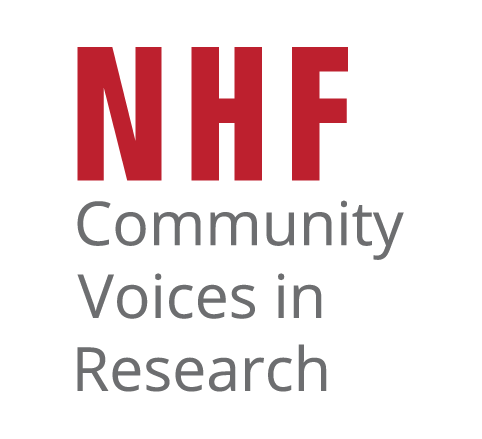 NHF's Community Voices in Research (formerly MyBDC) connects the experiences of people with bleeding disorders and their family members to researchers investigating improving treatments and care.
How does it work?
As a participant in NHF's Community Voices in Research (CVR), you complete surveys about your experiences living with a bleeding disorder. Researchers seeking to better understand specific aspects of living with a bleeding disorder may submit targeted surveys that you can choose to complete. Surveys through research studies offer compensation for completion. All information will be reported in a de-identified, aggregate manner to protect your privacy. Your personal identified information will never be sold or shared. For more information, please read the CVR privacy policy.
Benefits for the Bleeding Disorders Community
Participants
People with bleeding disorders and their immediate family members and caregivers

Access to the CVR Dashboard that lets them see their responses and compare anonymously to others
Opportunities to participate in specific research studies for compensation
Educational materials and information to share with family members, healthcare providers, and more.

Researchers
Healthcare professionals and investigators who wish to learn more about a specific area. All research requests are reviewed prior to acceptance.
The ability to send targeted surveys to CVR participants. All responses are reported back to them in a de-identified, aggregate (combined) manner to protect CVR participants' privacy.