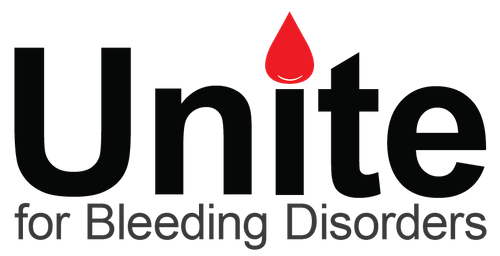 Reno

: Saturday, September 18th

REGISTER HERE
Las Vegas

: Saturday, September 25th

REGISTER HERE
Elko

: Saturday, October 2nd REGISTER HERE
The funds raised at this event will be used to assist NHFNV's overall mission of finding cures for inheritable blood disorders and addressing and preventing the complications of these disorders through research, education, and advocacy enabling people and families to thrive.
The Nevada Chapter can't do this walk without you! 
Create a team and have your family, friends, neighbors, co-workers and anyone else you know help you not only raise funds, but also raise awareness for hemophilia and other bleeding disorders. 
If someone you know has already created a team, join their team and support them!  And if you can't make it to the Walk, you can still support it by donating or creating a virtual team! Please spread the word to support the important work that chapters like us and other chapters across the country do for those affected with bleeding disorders!
*PARTICIPANTS WHO MAKE A $30 OR MORE PERSONAL DONATION WILL RECEIVE A UNITE FOR BLEEDING DISORDERS T-SHIRT*
Thank you for your support!  
New this Year, we are excited to share that you can now start a Facebook Fundraiser that will directly link to your participant center and therefore your Team fundraising! If you did not set this up when you registered, it is easy to go in and start it anytime before your walk day.
COVID SAFETY PROCEDURES FOR THE WALK
The health and safety of the bleeding disorder community members is our first priority, which is why our safety measures go above and beyond the minimum requirements by Clark County. The safety measures at the event will include:
Health Screening:  All attendees (volunteers, sponsors, participants, vendors) must complete a health screening survey within 24 hours prior to the event answering basic health screening questions.  The contact information is collected purely for contract tracing should it be necessary following the event. Each registered attendee will receive a text 24 hours before the event to take the survey.  If you receive a RED result you are asked to stay home and will not be admitted to the event. If you receive a GREEN result, please take a screenshot and be prepared to show your results at the health screening check-in at the event.  All attendees will be required to show their results to the health screener at the event to be allowed to the event. If someone arrives at the event without their results, they will be asked to take the survey on their smart phone and show results before gaining access.

Temperature Checks at Check-In: All attendees will have their temperatures taken at check-in. Those with fevers of 100.4 or higher will not be admitted to the event. 
Masks Required: All attendees regardless of vaccine status will be required to wear a face covering that fully covers the mouth and nose throughout the duration of the event out of an abundance of caution and concern for the medically fragile members of our community. 
Contactless Interactions: Throughout the event, all interactions will be contactless. For example:  
A volunteer wearing gloves will hand you beads vs taking beads out of a bowl. 
Sponsors will place a goody item or brochure in your bag vs you taking the item off the table with your hand.  
Registration will be completely digital on your own device vs sharing pens to register on paper or using the same iPad at registration. 
Please Pre-Register: Pre-Registration is strongly encouraged. Please enter all of your team members and enter their donations online before coming to the event. 
Cleaning: Common use areas will be cleaned after each use as much as possible including. Public restrooms at the park will be used with extra soap, wipes, and sanitizer. Participants will be encouraged to wipe down after each use and attendees will sanitize every 30 minutes throughout the event.
Social Distancing: Family pods are encouraged to allow 6 feet of space between themselves and another pod or individual during registration, bathroom lines, while visiting the booths, listening to the opening ceremony, and on the walk.  Please follow signage and ground markers at the event. 
Thank you for your patience, flexibility, and compassion as we continue to do our best to serve the Nevada bleeding disorders community during the pandemic.