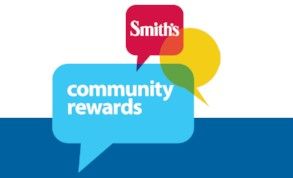 Do you shop at Smith's Grocery Store?  Smith's Food & Drug has a Community Rewards program that lets customers select the charities to which Smith's will donate, based on dollars they spend in stores.  Please link your Smith's Rewards Card to our unique Community Rewards number 48291.  Once linked, every time you swipe your Smith's Rewards Card or enter your phone number, the Nevada Chapter of the National Hemophilia Foundation will receive a quarterly donation from Smith's based on the dollars spent.
There is no cost to enroll, and enrollment will not affect your fuel points or coupon discounts.
To Enroll in the Smith's Community Rewards program go to:
Sign In if you already have an account, otherwise Click Register and create an account
After you are logged in, click on My Account (top right corner)
Scroll to the bottom where is says Community Rewards
Add our Community Rewards Number :  48291
Please call 702.564.4368 with any questions or if you need help linking your card!