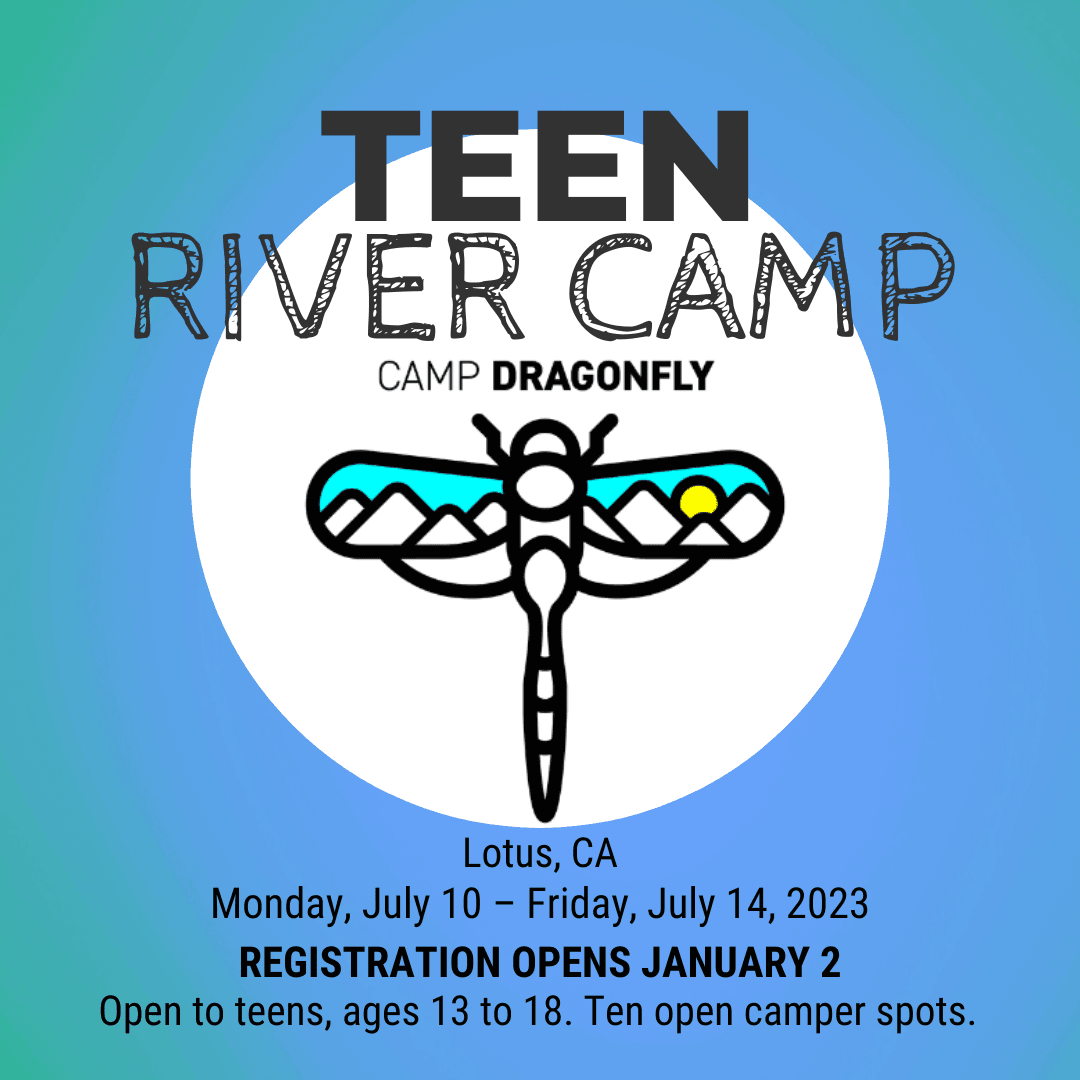 Registration is now closed.
This camp is open to ten (10) NV Chapter campers (diagnosed patients and unaffected siblings) who will be 13 to 18 years of age at the time of camp.
NV Chapter Camp teens will have the opportunity to experience the excitement of a rafting adventure on the South Fork of the American River with San Diego County Hemophilia Association's Camp Dragonfly camp community.
Camp Dragonfly provides teens with the tools they need to overcome the challenges presented to them by their disorder as well as connect with peers, gain leadership skills, test personal limits, and have the opportunity to commune with nature. By attending Camp Dragonfly, campers will experience camping and an outdoor program that challenges at both the individual and group levels. Come experience the beauty of the South Fork and the excitement and challenge that comes with whitewater rafting. This is a memorable adventure, perfect for those who have spent time on the river before or novice paddlers.
Professional medical staff from Rady Children's Hospital Hemophilia & Thrombosis Treatment Center are on-site for the duration of the camp program.
Participants will be camping for five days and four nights at the ETC (Environmental Traveling Companions) River Camp's riverfront property located in Lotus, CA. Along with rafting, participants will be sleeping under the stars (tent optional), cooking all meals in their full outdoor kitchen, and enjoying group activities and nightly campfires. Please note: there will be accessible bathrooms but no showers.
This camp is at no cost to our qualified community members. Space is limited and dependent on timely completed medical documentation for every camper.