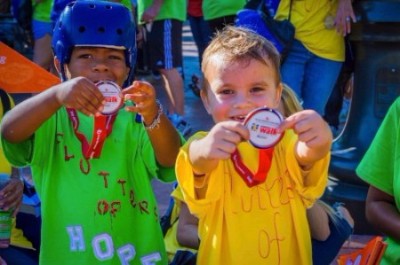 The Nevada Chapter is proud to be one of the many locations participating in the National Hemophilia Foundation (NHF) Unite for Bleeding Disorders Walk program. It is made possible through the generous support of all of our sponsors.  This program is NHF's largest event dedicated to finding better treatments and cures for bleeding disorders, and to prevent the complications of these disorders through awareness, education, advocacy and research. 
Each September walks are held in Las Vegas and Reno. For 2018 the dates are:
NHF Nevada Walk Las Vegas at Floyd Lamb Park
Saturday September, 15, 2018
NHF Nevada Walk Reno at Bartley Ranch
Saturday, September 22, 2018
All proceeds from both walks benefit Nevada families.
Anne McGuire and Maureen Salazar-Magana discuss the 2017 Las Vegas Hemophilia Walk and 5K with Steph Mackenzie. Maureen talks about what it is like having a child with a bleeding disorder.