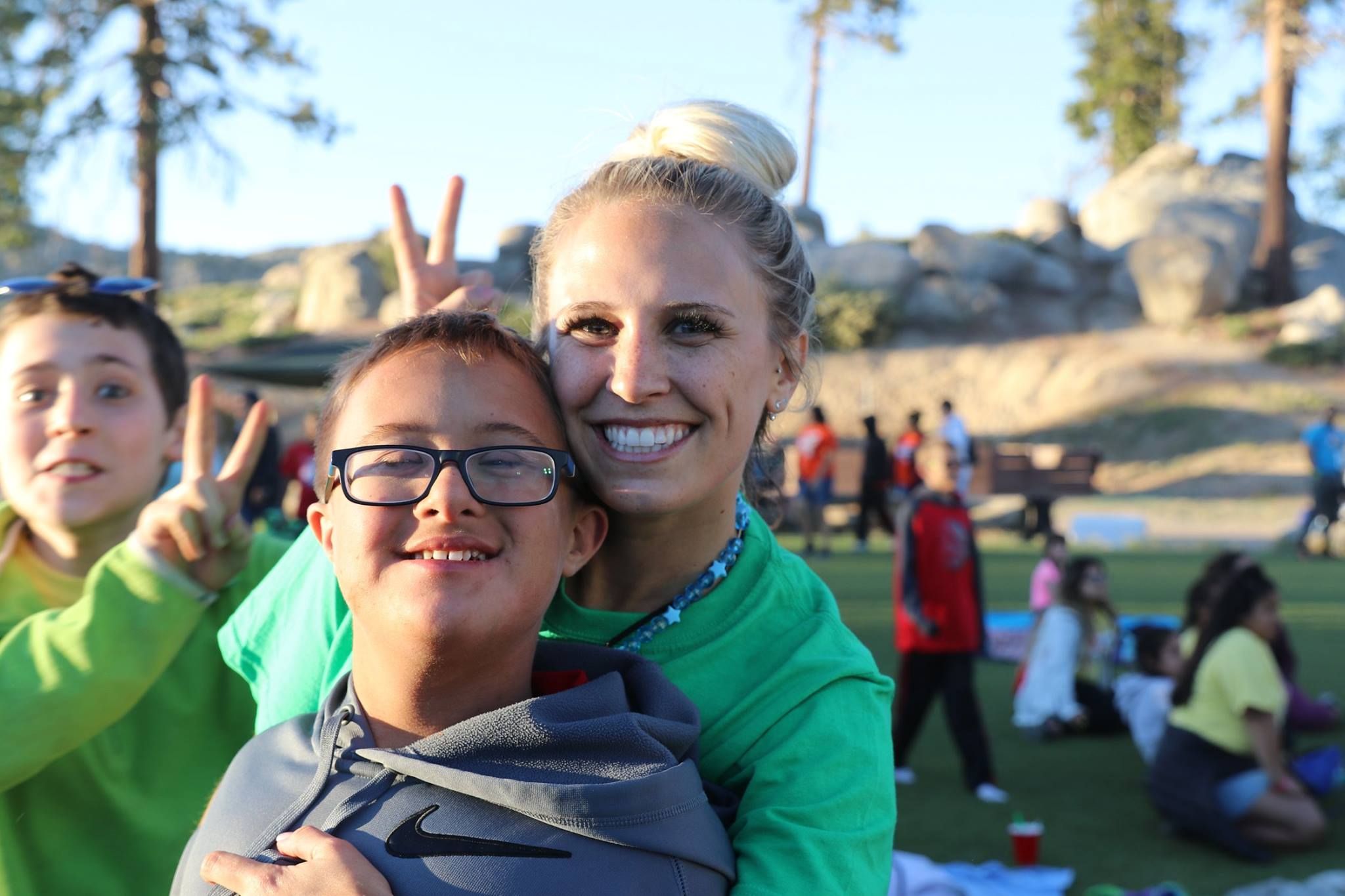 Candlelighters Childhood Cancer Foundation and the Nevada Chapter of the National Hemophilia Foundation come together every summer for Camp Independent Firefly. Camp Independent Firefly (CIF) is one of the most popular and effective ways in which children from both organizations have the opportunity to have great summer fun in a medically supervised setting, all while meeting new friends, forgetting about their illness and creating wonderful childhood memories.  CIF takes place in the beautiful surroundings of Big Bear, California. 
Our camp volunteer program attracts a diverse group of individuals ranging in age and background.  We are looking for high energy, creative volunteers who are ready for a week they will never forget and who desires to make a difference in the life of a child. The children are between the ages of 7 and 17, and have been diagnosed with cancer or an inherited bleeding disorder; siblings of a child diagnosed with cancer or an inherited bleeding disorder or are bereaved siblings who have lost a brother or sister to cancer.
We seek Volunteers who are leaders, prepared to work hard, care for others, be responsible, build relationships with campers and other staff members and have the best week of their lives!
In 2020 camp will take place Monday–Saturday, June 08-13, 2020 at Camp Whittle in Big Bear, CA.
Sound Interesting?  We hope so. 
Now for the fun and factual part of camp:
*Volunteers are required to commit to the entire week of camp (Sunday-Saturday).
 *Volunteers must be 20 years of age before they arrive to camp.
*The dates for Camp this year will be Tuesday, June 9th to Saturday, June 13th. Volunteers are required to check in on Monday, June 8th and will leave Saturday afternoon, June 13th, time tbd.
Important Dates:
JANUARY 5: Camp Independent Firefly Applications Available
FEBRUARY 28: Final day to submit a completed Camp Independent Firefly application
TBD: In person interview for all NEW applicants
MARCH 31: Acceptance notifications or declination sent to all applicants
TBD: Pre-camp Training Dates
JUNE 07: Travel Day to Camp Independent Firefly, Big Bear California
JUNE 08: Mandatory Training begins at 8:00 am.
JUNE 9-13: Camp Independent Firefly in Big Bear, California
We are looking for the following Volunteers Positions:
Counselors: assigned to a Cabin with 2-3 other counselors. Will be responsible for that cabin of campers the entire week.
Activity Specialists: Can be given one or more type of assignments: Assistance with activities-both Day and/or Night, laundry detail, arts/crafts area, relieve counselors for breaks, general camp admin, and other fun camp duties.
If you are interested in volunteering, please email Maureen Salazar-Magana at mmagana@hemophilia.org