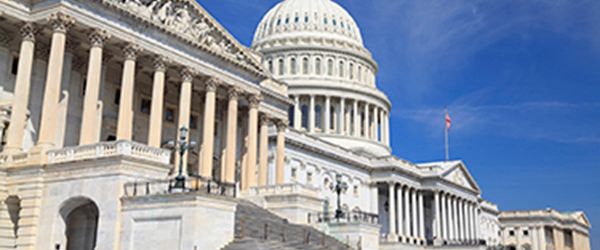 Washington Days is a unique, annual opportunity from the National Hemophilia Foundation for local bleeding disorder chapters to lobby nationally for issues important to the bleeding disorder and chronic care communities. 
Every year, NHF Nevada sends representatives to Washington Days from Nevada, to engage in advocacy at the national level and learn more about how to better advocate for those with bleeding disorders.  Participants have the opportunity to meet face-to-face with lawmakers and staff who shape national healthcare policy, become more informed on critical issues that affect your continued access to quality care and learn effective grassroots advocacy techniques.
On the federal level, NHF's annual Washington Days provides an opportunity for the community to come together to discuss key issues impacting access to care, learn about advocacy, meet with elected officials, and put a face on bleeding disorders. We continually monitor issues on the federal level and update our advocacy priorities as issues arise, such as ensuring funding for federal hemophilia programs and research, Food and Drug Administration (FDA) related issues including blood and blood product safety and protecting access to affordable, quality care and treatment.
2020 Washington Days will be held February 26-28, 2020, at the Hyatt Regency Washington on Capitol Hill.  
If you are interested in representing NHF Nevada at Washington Days please complete the 2020 Nevada Washington Days Application by December 15th.
 
Please read the following information to understand the goals and process for Nevada representatives attending Washington Days
Our goal is to have up to eight individuals from across the State.
The Chapter is offering:

Four full scholarships to individuals to attend: Scholarship covers cost of flight, ground transportation, hotel, and some meals.
Four partial scholarships for individuals to attend. Scholarships offered up to $600 per individual.

Selected individuals will be notified by December 20th.
All individuals seeking to participate in the Washington Days must submit a form so that we can start the process of scheduling appointments with their representatives.
Selection Criteria: Individuals will be prioritized for participation based on:
Participation in advocacy trainings held throughout the year in 2019
Advocacy story that highlights issues included in talking points
Constituents of targeted elected representatives (Live in the district of a key decision maker)
Download the Application Here. Due December 15, 2019.