Northern Nevada Family Camp- Elko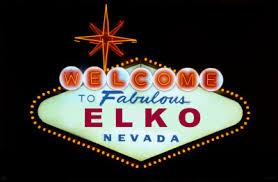 Northern Nevada Family Camp Education Weekend is free of charge and provides families affected by bleeding disorders an opportunity to bond with their families and peers. Participants will have a chance to meet others in their home state that are experiencing some of the same health issues, helping them to develop a stronger support network.
• Take "Family Camp Challenges" throughout the weekend for a chance for your family to win a prize
• Education sessions on setting educational expectations, parenting children with bleeding disorders, tools for self-advocacy, self-infusion workshops, and more.
• Special day camp for kids ages 5-14 on Friday & Saturday.
• Family Swim, Bingo, Bowling & BBQ!
Friday, July 19 Hotel Check In 3:00-5:00 pm
Registration 5:00-6:00 pm
Opening Ceremony 6:00–6:30 pm
Dinner & Education Session 6:30–8:00 pm
*Children age 5-14 leave for special activity after eating
Family Bowling 8:00-10:00 pm
Saturday, July 20 Breakfast & Exhibits 8:00- 8:45 am
Education, Exhibits & Kids Camp 9:00-12:00 pm
Lunch 12:00–1:00 pm
Camp Challenge 1:00–2:00 pm
Family Camp Bingo & Swim 2:00–4:00 pm
Sunday, July 21 Breakfast & Exhibits 8:00 - 9:00 am
Morning Session 9:00 - 10:00 am
Closing Ceremony & Camp Awards 10:00-11:00 am
*Backpacks & school supplies distributed
Family Camp Challenges: Families that successfully complete all four challenges will receive a prize!
Challenge 1: Mindfulness: Create an Intention Setting Thumbprint Tree Friday, 5-6 pm
Challenge 2: Communication: Spaghetti Towers Saturday, 1-2 pm
Challenge 3: Fitness: Walk 1 mile as a Family Saturday, 6-7 pm
Challenge 4: Teamwork: Challenge another family to play a game Saturday, 7-9 pm