Fall Fam Jam - Family Empowerment Weekend 2018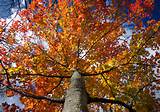 Over the course of two days, you will have the opportunity to learn and network with other families through small group programs. With a combination of expert programs and peer led talks, the Fall Fam Jam is designed to help you build your network and knowledge – helping you achieve a higher quality of life and care.
This is a great occasion to talk one on one with the speakers, peers, and connect with important resources that empower you as a member of the Bleeding Disorders Community. Come out and be the best advocate for yourself and family. We will have several sessions to choose from as well as provided meals.
Families attending one or more of the sessions will receive tickets to the Nevada Chapter's Fall Family Outing: Haunted Harvest at the Springs Preserve on Sunday, October 21 7-9pm
Each session is limited to 25 people.