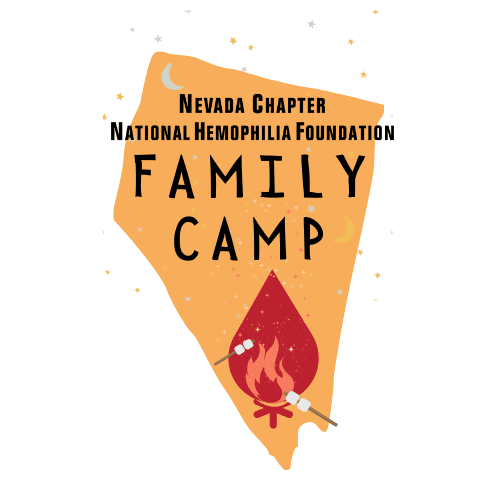 NV Chapter Family Camp 
Wed, June 21 to Sat, June 24, 2023
Camp de Benneville Pines,
41750 Jenks Lake Road,
Angelus Oaks, CA 92305
FAMILY CAMP 2023 IS CURRENTLY FULL
If you would like to be added to the waitlist, please complete the following WAITLIST REQUEST FORM. Completing this form does not guarantee your family a spot at camp but does however reserve a place for you if a spot opens up. This is based on availability and the order that we received your waitlist request. 
You will be notified no later than June 8th if a space has been made available to you. 
---
Healthy families are our focus. Our family camp creates the ideal setting for families of the bleeding disorder community to spend quality time with one another and renew their bonds. Family camp brings all ages together to strengthen inter-community relationships and empower each individual to live life to their fullest potential through outdoor fun, education, support, and building connections with others who share in their unique challenges and triumphs. 
Join us this year as we kick-off our first Family Camp experience for our NV Chapter and its families. We know that each family is unique and can present in many varieties. Our hope is to encourage all families and their immediate family members to attend our Family Camp. 
Located in the center of the San Bernadino Forest, surrounded by tall pines, cedar, and oaks, this camp provides a beautiful setting for families to connect with nature, and one another.
Families will enjoy cabin-style living furnished with bunkbeds, with a bathroom and shower in each cabin so that they can enjoy the simple joy of camping with modern conveniences.
Fun for all ages, all families, and all levels of camp experience. Outdoor and indoor experiences can be enjoyed by all. 
Family activities & workshops

Kids and Teen independent workshops

Variety Game Night

Swimming

Archery

Educational Workshops

Crafts

Hiking

Campfire nights and so much more.
---
COST:
Family Camp has a registration fee of $100.00 per family. Payment is collected at the time of registration and helps to cover amenity fees and administrative costs. However, if you are currently unable to pay the $100.00 fee, you can request a fee waiver within the registration form. 
---
COVID-PROTOCOLS
Covid vaccinations will NOT be required. For the safety of all campers and staff, all attending family members, ages 5 and up, will be required to submit to a Covid test upon arrival. It is recommended that families will test prior to attending to ensure a negative test, and also not attend if a family member is symptomatic.
Any questions or concerns with this current protocol, please contact Jacob Murdock, Executive Director at jmurdock@hemophilia.org
---
TRANSPORTATION
Families are responsible for providing their own transportation to and from camp. It is approximately a 4.5 hour drive from Las Vegas, and 8.5 hours from Reno/Carson City area.
Travel stipends will be made available to every registered family to cover gas/travel expenses.
---
CAMPER HEALTH FORMS
To help us best serve the needs of all in attendance, all family members will be required to have a completed camper profile and health form. These will be made available to you after we receive your registration.
---
CAMP & VOLUNTEER CONTACT
If you have any questions or would like to learn more about being a part of our Camp Staff Team, please reach out.
Danielle Bell
dbell@hemophilia.org 
702-306-5513