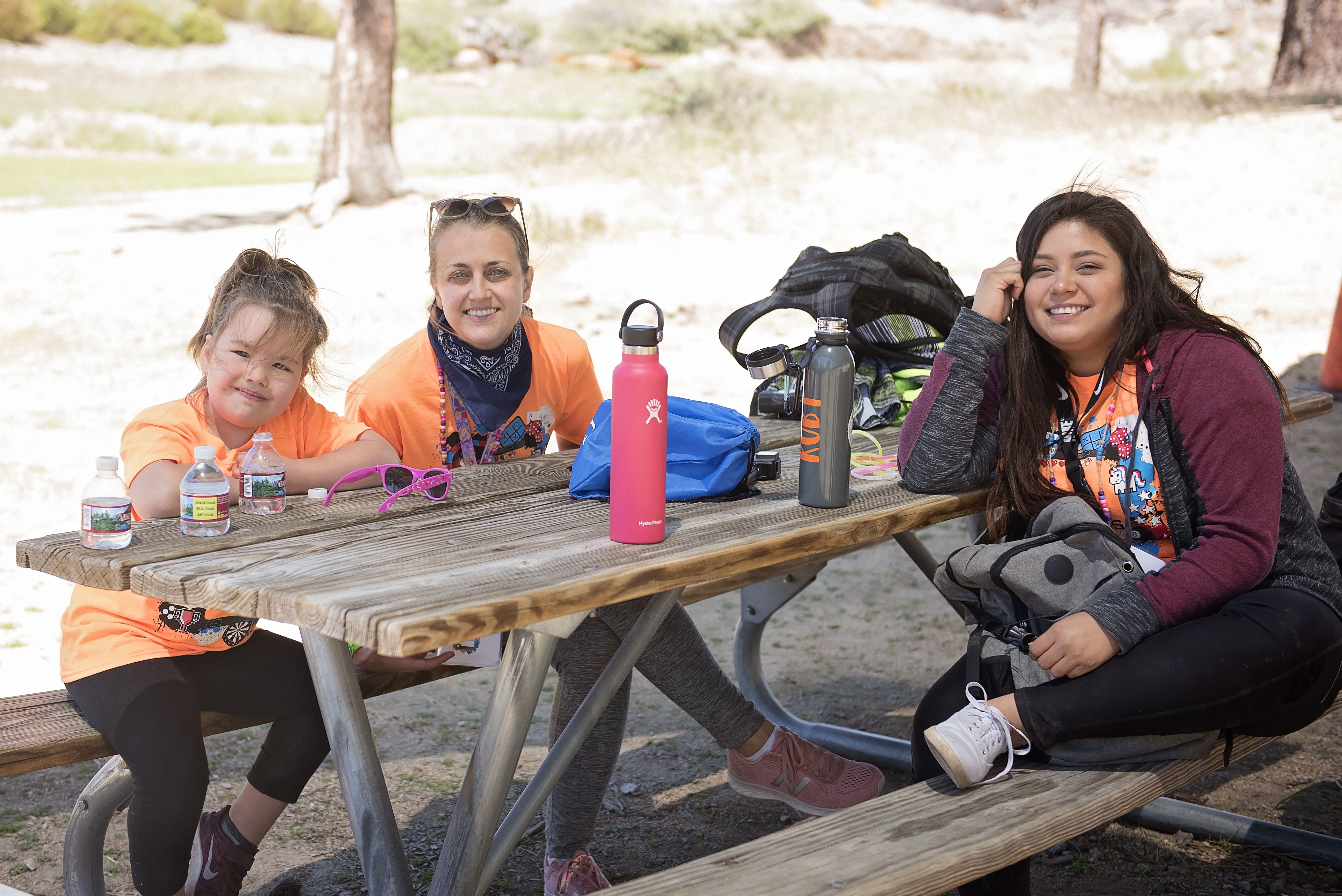 The Nevada Chapter of the National Hemophilia Foundation is dedicated to improving the quality of care and life for people of all ages with hemophilia, von Willebrand disease and other inherited bleeding disorders through education, peer support and advocacy. NHF-NV provides services such as education days, youth and adult support groups, emergency financial assistance and many other programs that support the well being of this community.
As we envision our camp future, we also look forward to redeveloping our Volunteer Program, specifically those wanting to serve at camp. As always, camp attracts a diverse group of individuals ranging in age and background which each volunteer brings new ideas, enthusiasm, and their own special qualities to enhance our program. Camp wouldn't be possible without our dedicated volunteers! This continues to remain true and we look forward to rekindling our relationships with our returning volunteers who have generously shared their time and talents to this community, while we are also commit to welcoming new volunteers with fresh talents and perspectives every year.
We are looking for engaging, creative volunteers who are ready for a week they will never forget and who desires to make a positive impact on a camper's experience. Our youth campers are between the ages of 7 and 17, and have been diagnosed with a bleeding disorder or are their unaffected siblings.
The ideal volunteer is someone who is resourceful, models compassion, who knows how to lead, yet can empower others. Volunteers will always have to be prepared to work hard, care for others, be responsible, build healthy relationships with campers and other staff members, and be ready to have the best week of their lives!
This 2022 summer we will not be hosting an overnight camp, and are in the process of developing camp plans for 2023. So stay tuned. 
Please visit our Volunteer Page to fill out our volunteer interest form if you would like to be contacted for future endeavors.