Hem B Event: Gene Therapy Education & Dinner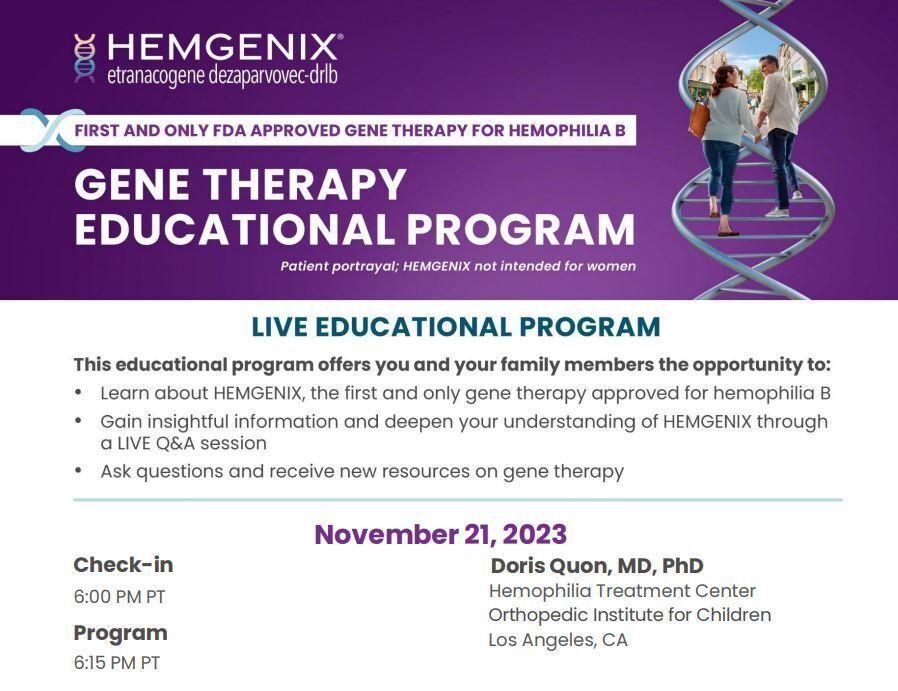 If you have Hemophilia B and are looking for more information about Gene Therapy, this is a dinner you won't want to miss! Get in-depth information about the gene therapy treatment process and live in-person answers to your questions about Hemgenix. This branded education session is limited to people currently diagnosed and/or carriers of Hemophilia B.
Dinner and presentation will be held at Bonefish Grill on West Charleston Blvd at 6pm.
Please reach out to Stephanie with any questions.