Spring Education Day & Kid's Day Camp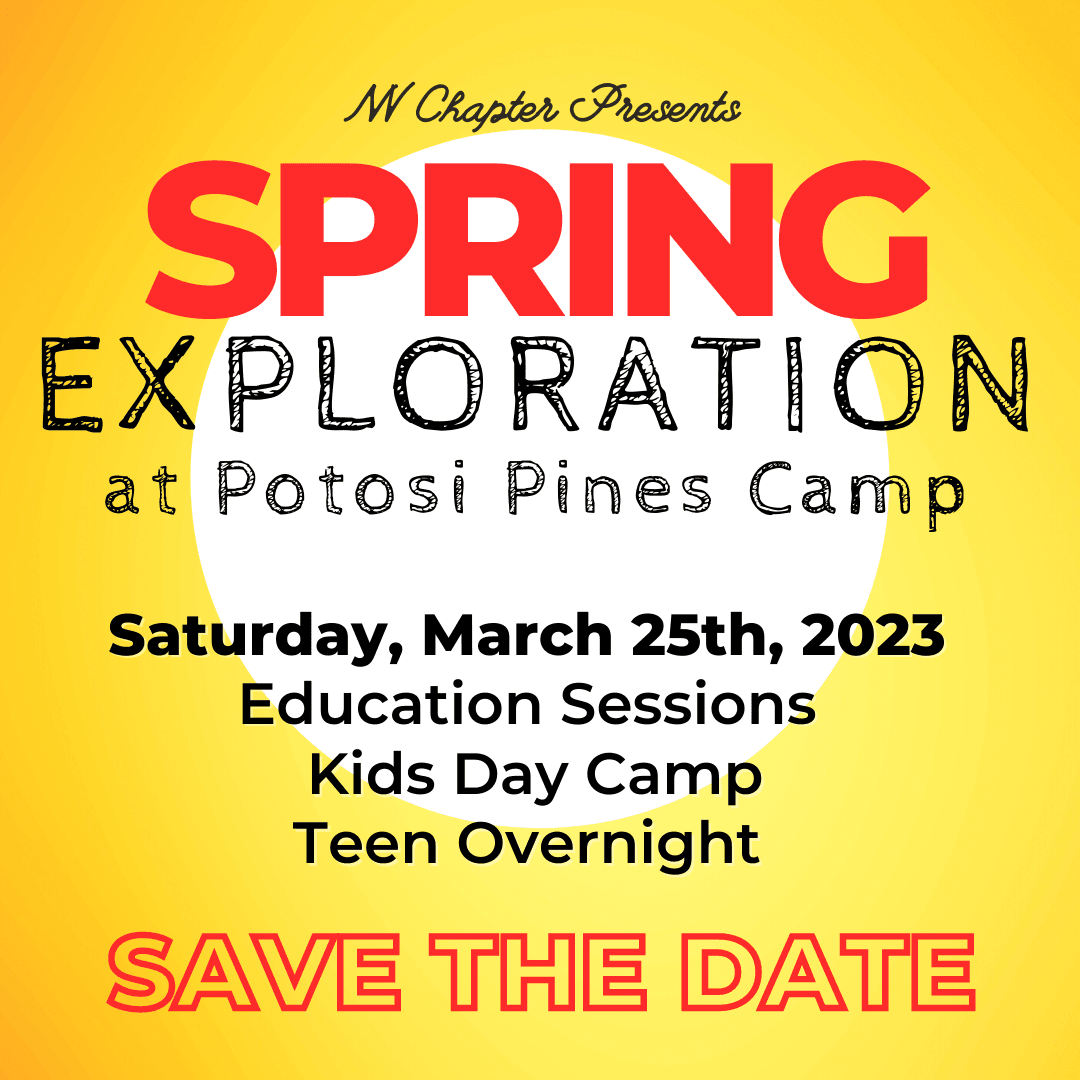 Spring! The most glorious time of the year.
Spring Education Day 2023, also known as Springfest, is a free education event for members of our Nevada Chapter bleeding disorders community. Join us for a beautiful nature-filled spring day at the serene Potosi Pines Camp and Conference Center for some playful and insightful exploration. We gather together as a community to learn and share with one another, to discover new strengths, skills, and perspectives.
Date: Saturday, March 25
Time: 10am to 5pm*
Where: Potosi Pines Camp & Conference Center
10910 Mount Potosi Canyon Road
Las Vegas, NV 89161
Registration link: https://hipaa.jotform.com/NHF_NVChapter/spring-education-day
EVENT OVERVIEW
Adult Programming: Interactive activities, and a set of education sessions in both English and Spanish from NHF's Education team on navigating the sometimes-challenging roadblocks, rules, and relationships within the bleeding disorder community, as well as exploring how to prioritize and practice self-care.
Kids Programming: The Spring Education Day Kids Camp program, ages 5 and up, will provide them with exploration and independent time learning new skills through crafts, activities, games, and relationship building.
Teen Programming & Overnight*: Our friends from Gutmonkey will be joining us to present their Leading Edge program an experiential and deeply engaging education experience designed specifically for youth ages 13 to 18. Starting upon arrival on Saturday, with an optional overnight.
Child Care Drop-in: Sometimes our babies get fussy, we'll have a safe and secure space with qualified babysitters for a quick drop-in so parents can focus on enjoying a session workshop. This is not full-time event care.
LUNCH AND DINNER WILL BE PROVIDED ON SATURDAY
TEENS WHO OPT-IN FOR THE OVERNIGHT WILL ENJOY a FULL BREAKFAST ON SUNDAY, March 26th.