Annual Meeting and Education Conference 2022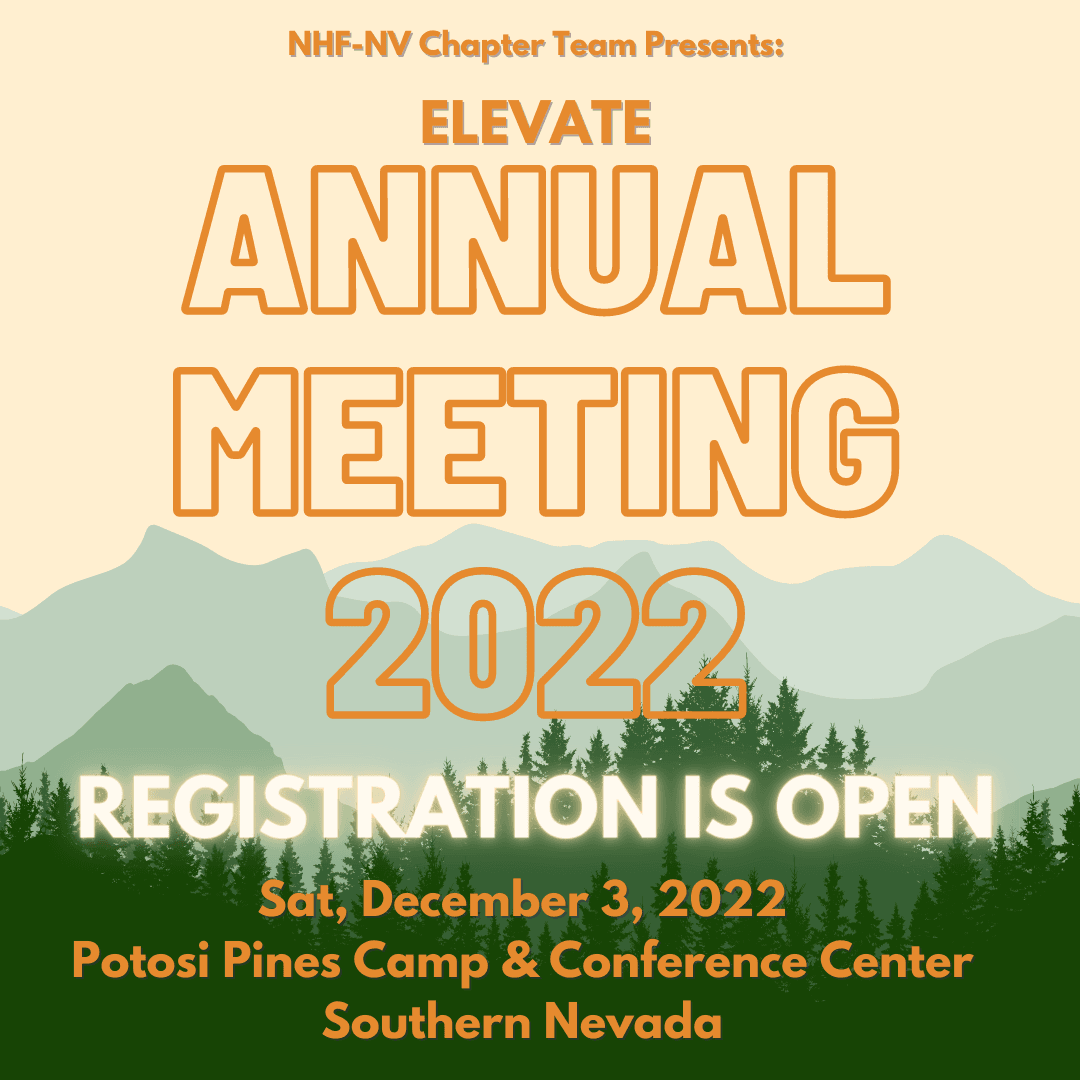 2022 ANNUAL MEETING AND EDUCATION CONFERENCE
Saturday, Dec. 3rd, 2022
9:30am to 6:00pm
Let's elevate our community together.
Annual Meeting 2022 is a free education event for members of our Nevada Chapter bleeding disorders community. Join us as we escape from the city and gather at the beautiful Potosi Pines Camp and Conference Center.
At this event, we will seek to elevate our community in knowledge, wellness, and advocacy. We will gather together to learn and share with one another, gain tools and insight to allow us to explore, and expand ourselves to new heights. We will also be offering a special opportunity to get family portraits taken by a professional photographer.
We look forward to honoring you all!
Potosi Pines Camp & Conference Center
10910 Mount Potosi Canyon Road
Las Vegas, NV 89161
EVENT OVERVIEW
Lunch and Dinner will be provided
Program Sessions in both English and Spanish
Education Programming for Adults
-Advocacy and You Talk
-Pain Explained
-Shared Decision Making
Family Activities
-Super 7 Storytelling Workshop
-Family Portrait Sitting
-Parent & Caregiver Input Session
Children & Youth Activities
-Outdoor Games
-Nature Walk
-Craft Keepsakes
-*The Overnight, Teen Overnight Camp Session
*We are also hosting a Saturday night
Teen (13-18) Overnight Camp Session!!
6 pm Sat to 11 am Sun
(we return the teens to you at area pick-up spots)
Sign up your teen through the event registration button to get more details.