In Person - Education Program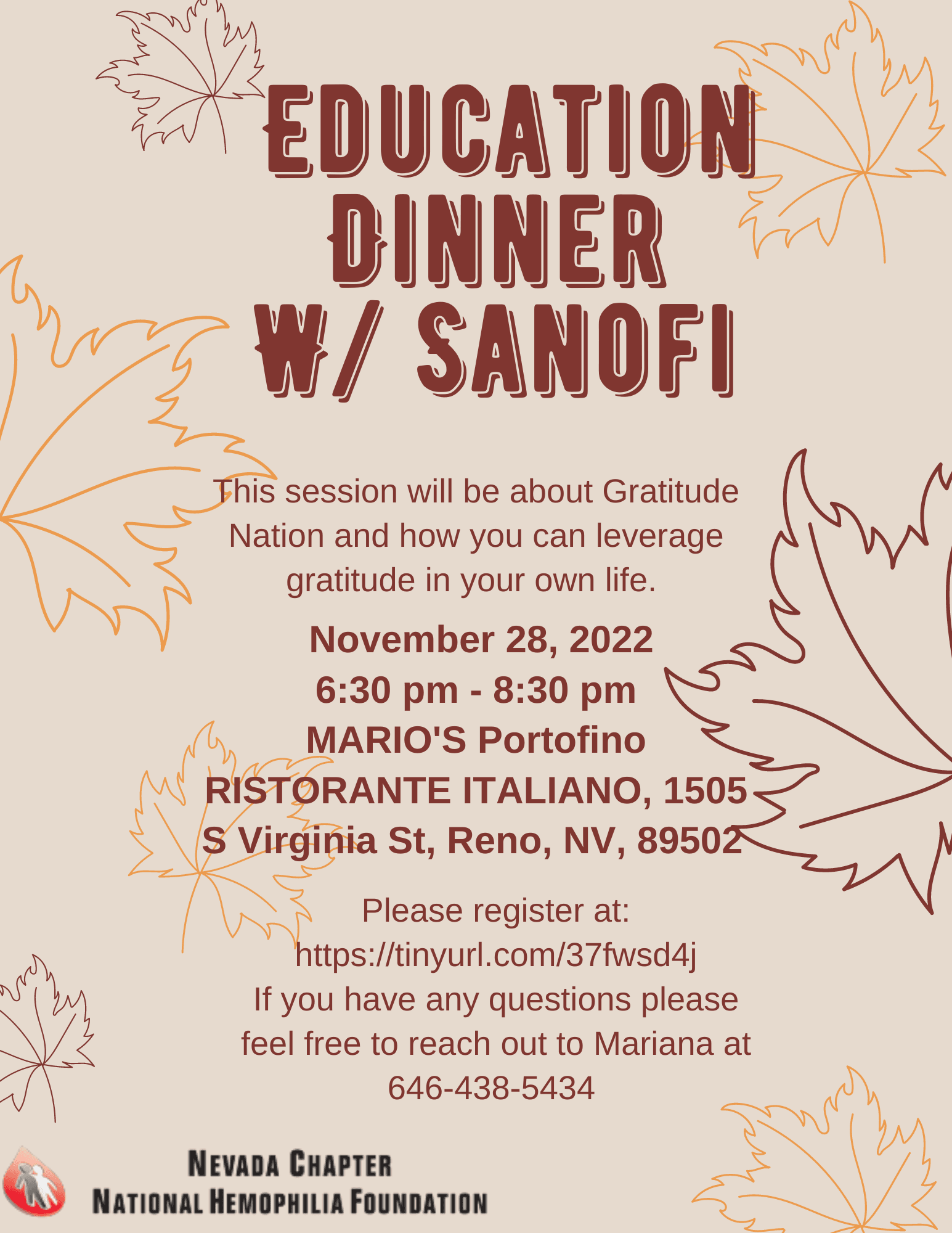 Join us with Sanofi to learn about Gratitude.
This education dinner will go over gratitude and how it can be good for someone living with a chronic condition. They will also go over how you can leverage gratitude in your own life.
This event will be at Mario's Portofino Ristorante in Reno, NV.
If you have any questions please feel free to reach out to Mariana.
Únase a nosotros con Sanofi para aprender sobre la gratitud.
Esta cena educativa repasará la gratitud y cómo puede ser buena para alguien que vive con una enfermedad crónica. También se hablará de cómo puede aprovechar la gratitud en su propia vida.
Este evento será en Mario's Portofino Ristorante en Reno, NV.
Si tiene alguna pregunta, no dude en ponerse en contacto con Mariana.