SafeTALK Suicide Alertness for Everyone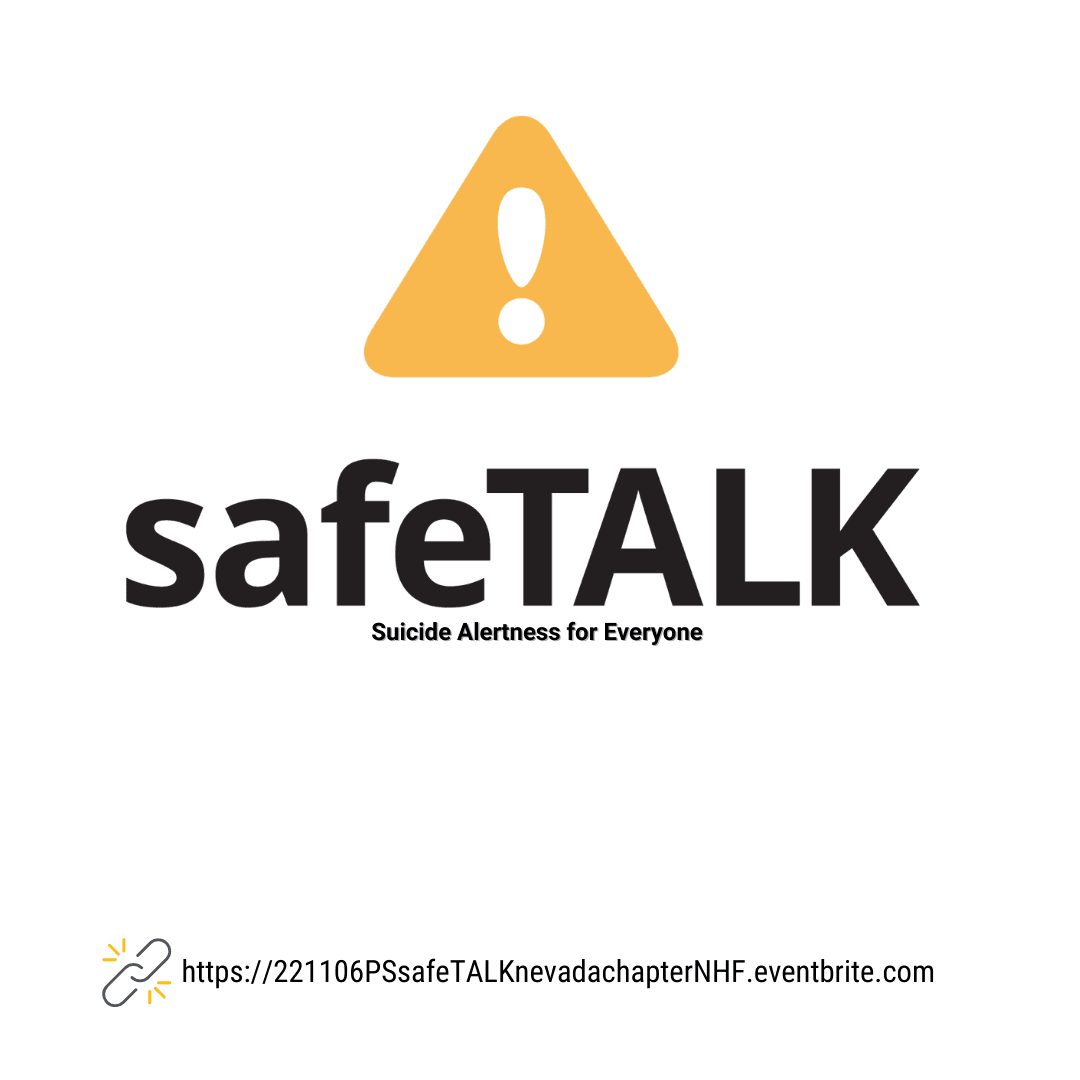 Registration required:
https://221106PSsafeTALKnevadachapterNHF.eventbrite.com
The NHF-Nevada Chapter Team, in support of the Office of Suicide Prevention (OSP) Southern Nevada, would like to welcome our community to an educational opportunity on a very important topic, and introduce you to the workshop, safeTALK, Suicide Alertness for Everyone.
Using a simple yet effective model, safeTALK by LivingWorks empowers everyone to make a difference to prevent suicide.
About this event
LivingWorks safeTALK is a face-to-face workshop featuring powerful presentations, audiovisuals, and skills practice.
At a LivingWorks safeTALK workshop, you'll learn how to prevent suicide by recognizing signs, engaging someone, and connecting them to an intervention resource for further support.
A skilled, supportive trainer will guide you through the course, and a community resource will be on hand to support your safety and comfort.
In support of the Office of Suicide Prevention Southern Nevada
Sun, November 6, 2022
1:00 PM – 4:30 PM PST
West Charleston Library . 6301 W Charleston Blvd . Las Vegas, NV 89146
THIS EVENT IS FREE OF CHARGE FOR NV CHAPTER COMMUNITY MEMBERS and THEIR EXTENDED FAMILIES.
CONTENT SUITABLE FOR AGES 15+
Suicide Alertness for Everyone