Camp Chat Session 4 (In-Person Meet)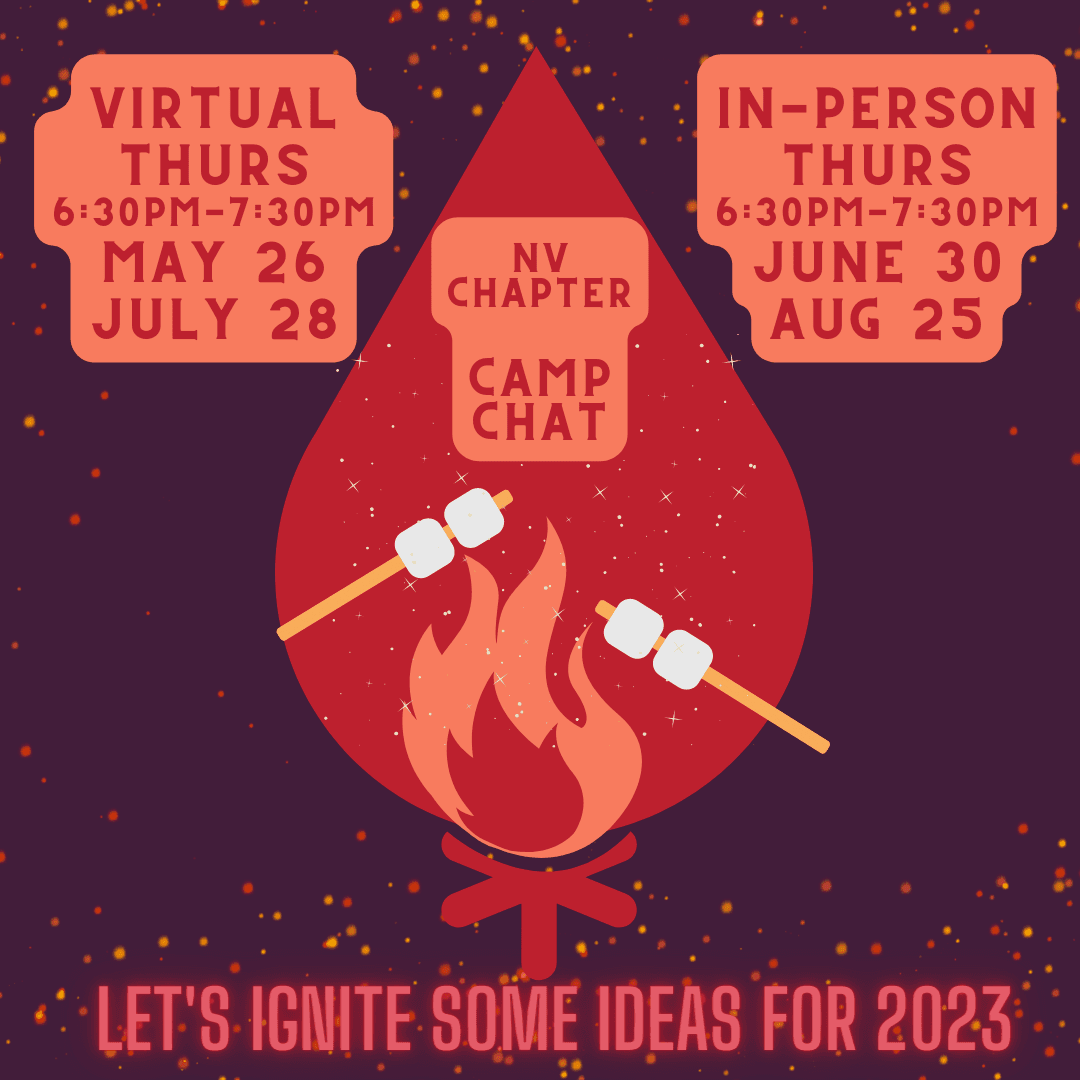 Let's talk camp!
Our 2022 NV Chapter camp was put on hold this year, yet that doesn't mean that we've stopped planning.
Building a brand new camp culture and community cannot happen without you. Whether you love camp, or even the idea of camp, we want to hear from you.
We are offering opportunities both virtual and in-person (currently Las Vegas) for our community to share their ideas, hopes, and dreams of camp. We really want to hear from everyone from you; our campers and future campers, family members, volunteers, and any camp stakeholders that want to chat with us about camp. Check out our schedule and sign-up to spark some ideas for 2023.