Summer Fest 2022- Register Now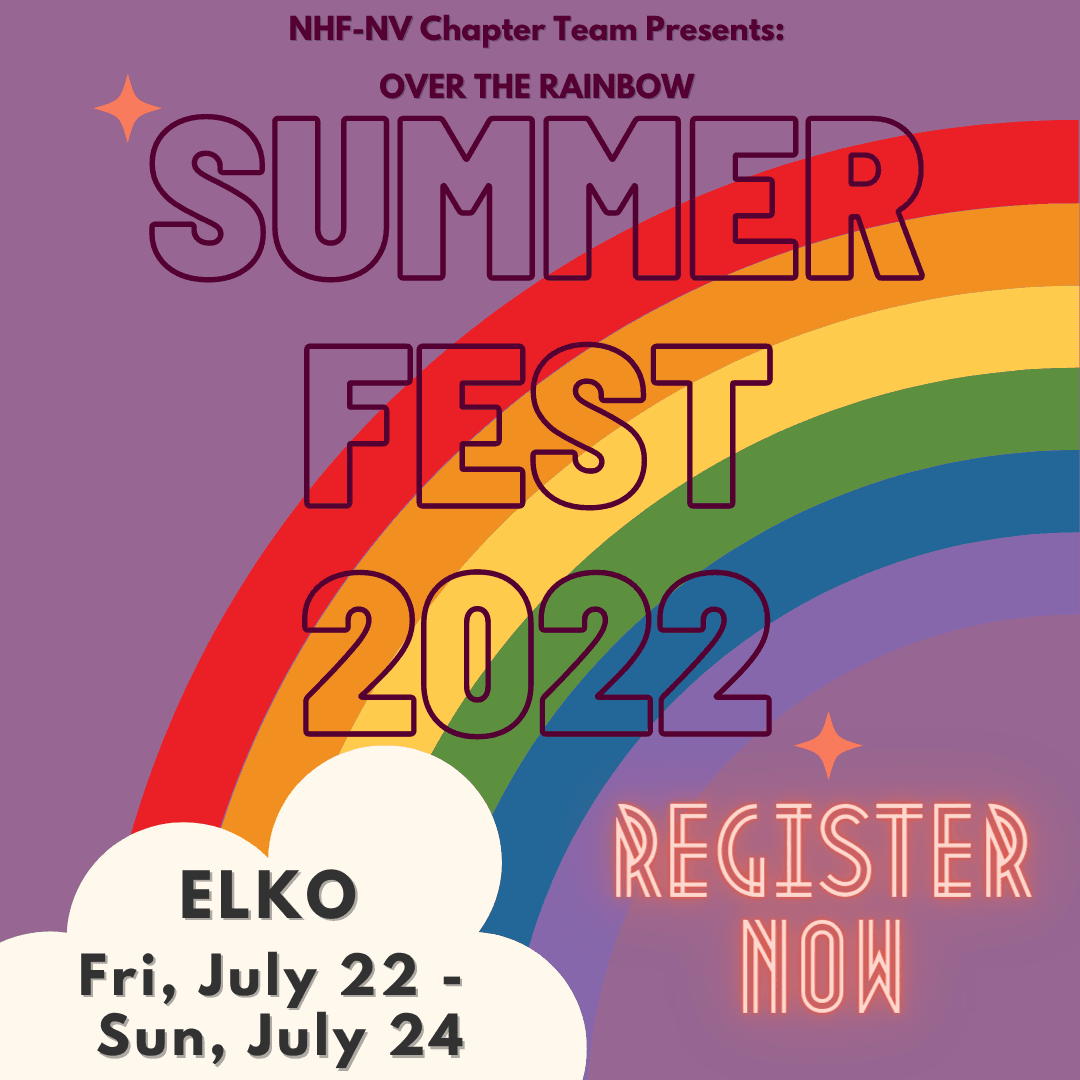 Summer Fest 2022- Over the Rainbow in ELKO, NEVADA
Registration is open until June 27th! Be sure to register soon to secure hotel accommodations.
The Elko Summer Fest 2022 is a free event for members of our Nevada Chapter bleeding disorders community. We seek to gather together, to learn and share from one another, and gain tools and insight to allow us to explore and challenge ourselves above and beyond. We look forward to celebrating you all!
Travel Grant Gas Stipends, and Room Accommodations available for those traveling over 50 miles round-trip.
*****EVENT OVERVIEW*****
> Friday Evening: Arrivals, and Elko Convention Center event registration begins at 5pm with dinner provided, and a free family bowling outing at 7:30pm - 9:30pm.
> Saturday: Enjoy a grab bag breakfast at hotel, also an 8am coffee bar at the Elko Convention Center will be open with education sessions beginning at 9am. Our schedule will offer plenty of time for families to learn and play together. Lunch & Dinner will be provided, and an all day snack & refreshment table. We are excited to provide specialized programming for adults, children, and teens throughout Saturday with plenty of fun time at the park, free-time to enjoy Elko's area attractions, while ending our day with a sunset picnic and lawn & water games.
Here is a snapshot of just some of our planned programming through Sunday.
Adult Programming: Mental Health Wellness, Women's Health Education, Art Therapy, Men's Group Lounge
Family Programming: Storytelling, Art Therapy, Family Yoga, Infusion Workshop
Children & Youth: Kid's Day Camp Programming (12 & under*), Teen Leading Edge Program w/ Gut Monkey (13 & up*), City Park Scavenger Hunt, and Kid's Bingo *age grouping are tentative and may be subject to change
> Sunday: Again begins with grab-bag breakfast at the hotel and an 8am coffee bar at the Elko Convention Center. Sessions begin at 9am. We'll carry out any additional programming, have a closing celebration, backpack take-aways, good-byes, and a boxed lunch to enjoy on-site, at the park, or for the road all ending by 11:30am.