PLAYCATION Registration Now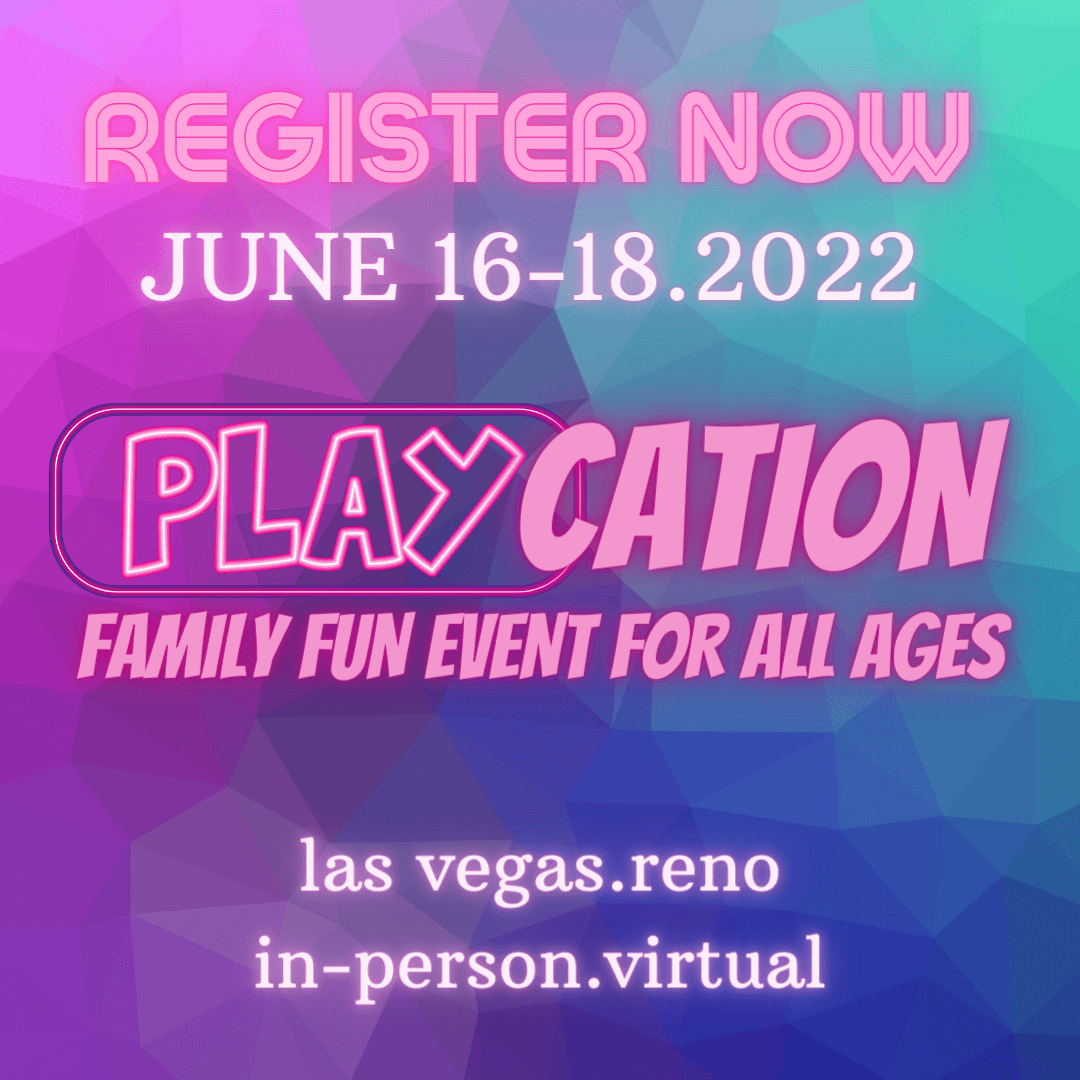 Welcome to our new exciting summer event Thursday, June 16 to Saturday June 18th. With just a little imagination, any where can be a Playcation!
Playcation is a three-day event, yet you can choose how you want to play.
We chose to spread the fun around our dear Nevada, coordinating in-person meet-ups in both Las Vegas and Reno locations simultaneously, as well as the evening virtual sessions for all families to gather on-line and play together no matter where in Nevada they may be.
We have an amazing line-up of activities and meet-ups planned for your summer Playcation!
Registration is open until June 6, 5pm.