En persona / In Person - LATINOS UNIDOS SERIE CHARLA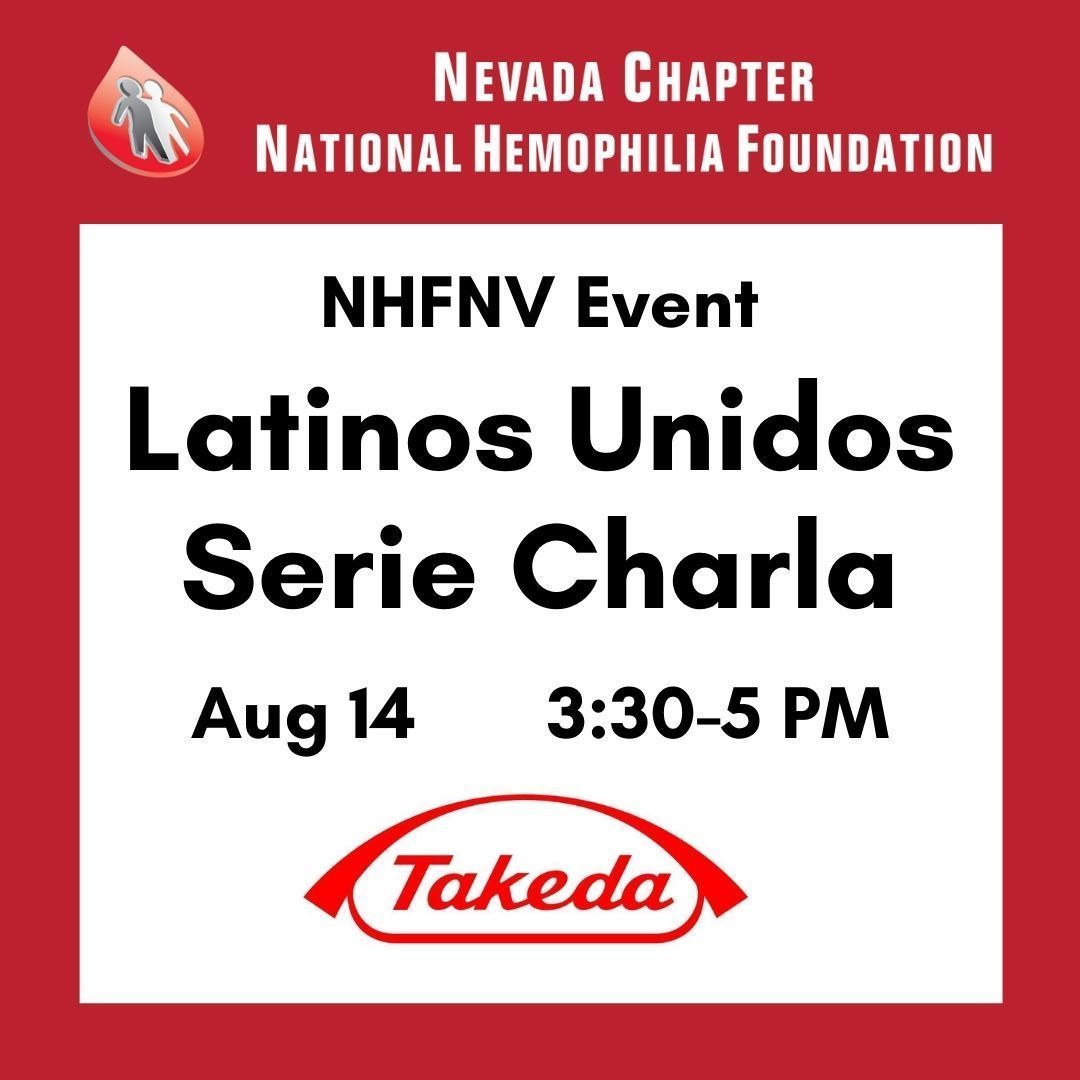 Únase a nosotros para una discusión de grupo pequeño sobre el envejecimiento con un trastorno hemorrágico. Esta sesión en persona se llevará a cabo el 14 de Agosto de 3:30 a 5 pm en la Oficina de NHFNV.  Por favor de registrarse antes del 9 de Agosto.
Los que atiendan recibirán bolsas de regalos y una tarjeta de regalo a un restaurante para una comida familiar.  
*Por favor, revise nuestra política de eventos en persona. 
Presentado por Takeda
Join us for a small group discussion on aging with a bleeding disorder. This in-person session will be held on 8/14 from 3:30 - 5 pm at the NHFNV Office on "Envejecimiento saludable." Please register by August 9th.
Attendees will receive goody bags and a gift card to a restaurant for a family meal. 
*Please review our in-person event policy.
Presented by Takeda