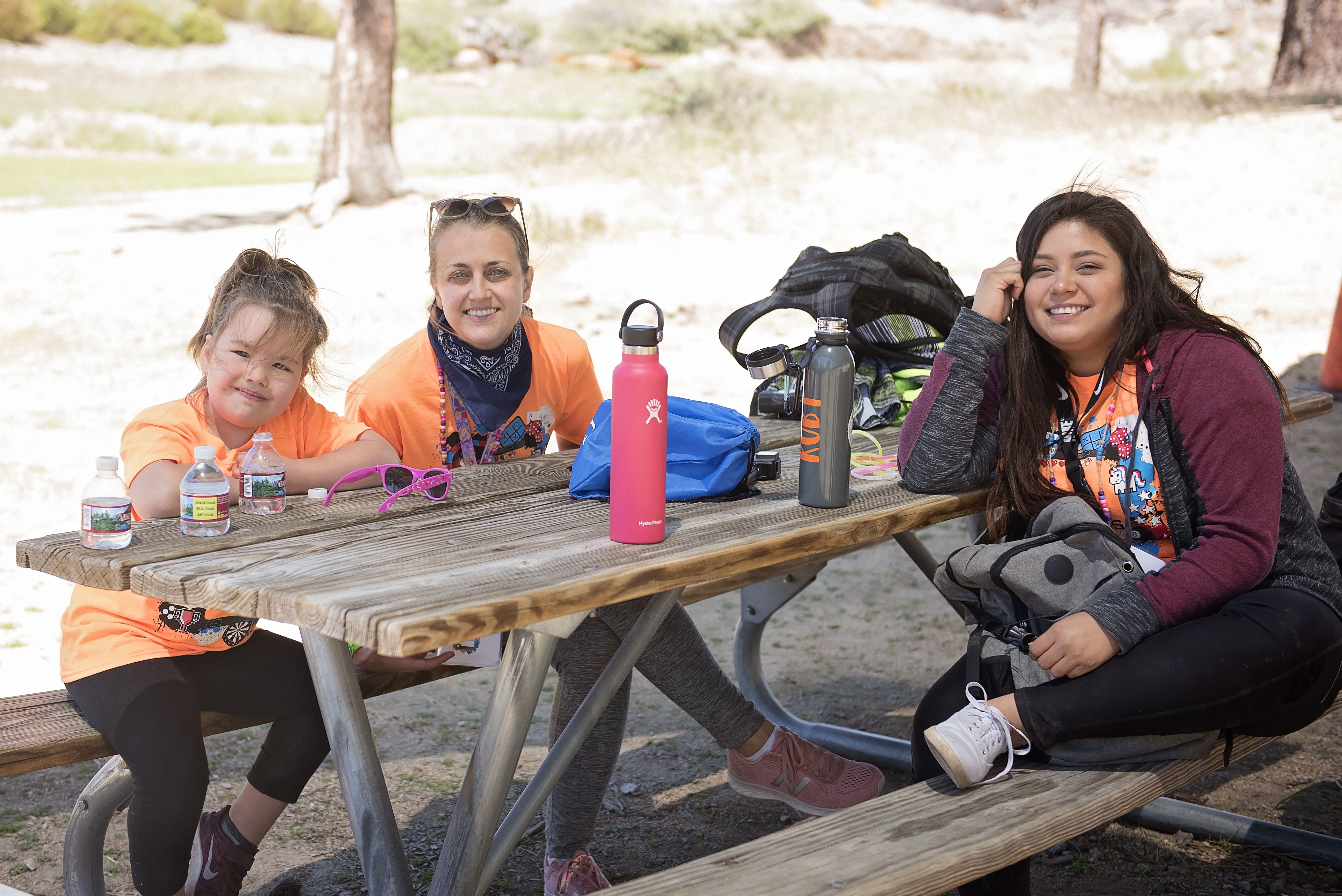 The Nevada Chapter of the National Hemophilia Foundation and Candlelighters Childhood Cancer Foundation come together every summer for Camp Independent Firefly. Camp Independent Firefly (CIF) is one of the most popular and effective ways in which children from both organizations have the opportunity to have great summer fun in a medically supervised setting, all while meeting new friends, forgetting about their illness and creating wonderful childhood memories.  CIF usually takes place in the beautiful surroundings of Big Bear, California. 
We understand that there is much uncertainty as it relates to COVID-19.  Both organizations are committed to providing an experience that helps our young people grow, build confidence, and find joy. After careful review of the facts, and with advice from our medical teams, we will be moving forward with a virtual experience for 2021.
The Nevada Chapter of the National Hemophilia Foundation is dedicated to improving the quality of care and life for children and adults with hemophilia, von Willebrand disease and other inherited bleeding disorders through education, peer support and advocacy. NHF-NV provides services such education days, youth and adult support groups, emergency financial assistance and many other programs.
Candlelighters Childhood Cancer Foundation of Nevada is a non-profit organization whose mission is to support families of children diagnosed with cancer. Candlelighters provides services such as financial assistance, transportation to medical facilities, counseling, support groups, bereavement support and many other programs to improve the quality of life for these special children and their families.
Our Camp Volunteer Program attracts a diverse group of individuals ranging in age and background. Each volunteer brings new ideas, enthusiasm, and their own special qualities to enhance our program. Camp wouldn't be possible without our dedicated volunteers! This remains as true as ever for virtual programming. Due to our incredible word of mouth recruitment, each year we have an increase in submitted applications. While our returning volunteer team is vital, we also strive to welcome new volunteers with fresh talents and perspectives every year.
We are looking for high energy, creative volunteers who are ready for a week they will never forget and who desires to make a difference in the life of a child. The children are between the ages of 7 and 17, and have been diagnosed with cancer or an inherited bleeding disorder; siblings of a child diagnosed with cancer or an inherited bleeding disorder or are bereaved siblings who have lost a brother or sister to cancer.
We seek Volunteers who are leaders, prepared to work hard, care for others, be responsible, build relationships with campers and other staff members and have the best week of their lives!
In 2021 virtual camp will take place Tuesday June 15th to Saturday June 19th, 2021.
Sound Interesting?  We hope so. 
*Volunteers are required to commit to the entire four days between 3:00PM -9:00PM Pacific Time. 
*Volunteers must be 20 years of age before they arrive at camp. 
*Background check required for all volunteers. 
Important Dates:
JANUARY 6: Camp Independent Firefly Applications Available
FEBRUARY 17 or MARCH 18: Personal interview with all applicants (new and/or returning)
MARCH 14: Final day to submit a completed Camp Independent Firefly application
MARCH 31: Acceptance notifications or declinations sent to all applicants
MAY 13 Pre-Camp Training Date
JUNE 15-19: Virtual Camp Independent Firefly
We are looking for the following Volunteers Positions:
Counselors: Assigned to a virtual cabin with 2-3 co-counselors, you'll work with the same cabin of campers all week long, occasionally doing broader activities with the village (the entire age group).
Support staff: If you are unable to commit to the full four days we have support positions available in tasks such as packing and delivering supply boxes, editing instruction videos, providing IT support during sessions and more.
If you are interested in volunteering, please email Maureen Salazar-Magana at mmagana@hemophilia.org